3 Pack - Vindaloo Ketchup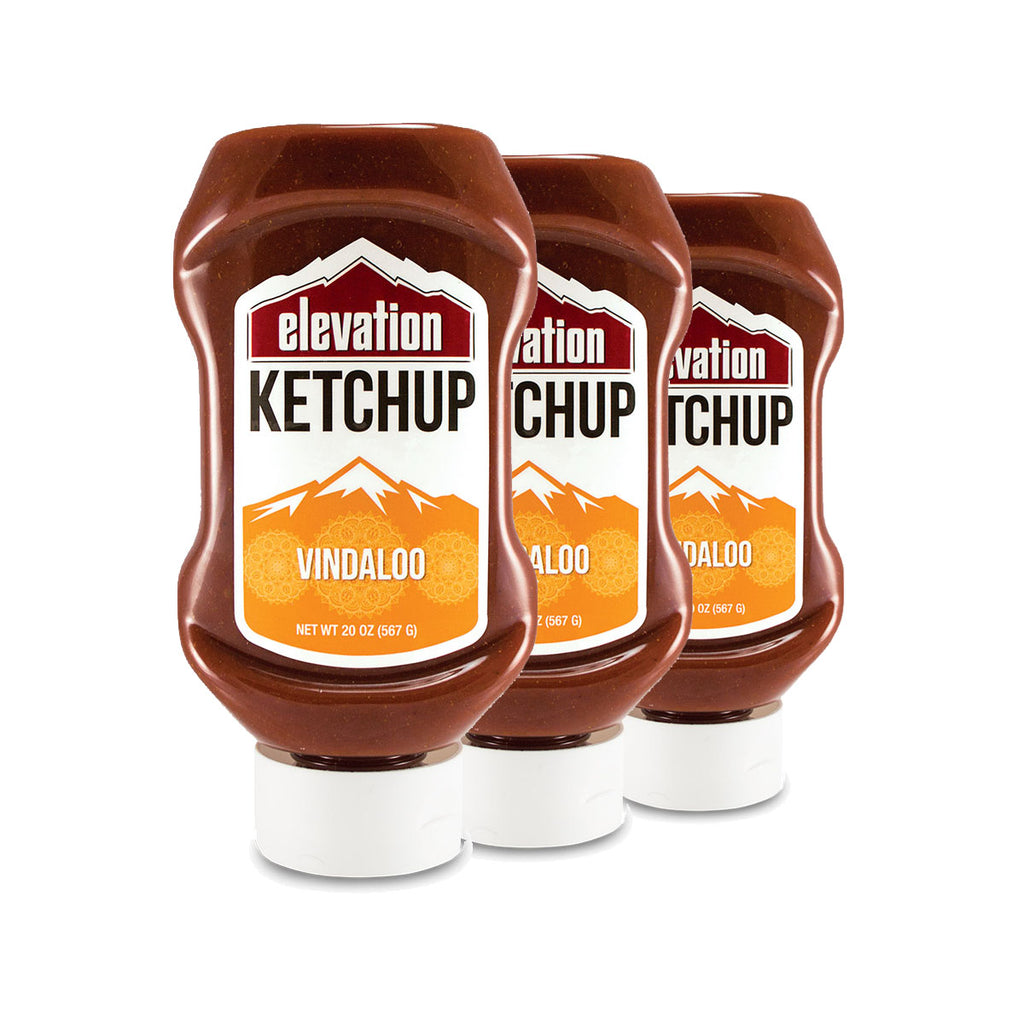 This is a 3 pack of Elevation Gourmet's Vindaloo Ketchup.

We teamed up with Savory Spice to celebrate their 10 year anniversary by adding their Vindaloo spice to my great great grandma's secrete recipe. It was a huge hit and a star was born. Vindaloo is an Indian curry spice traditionally very hot but full of flavor. In this version of Vindaloo the heat is turned way down so the whole family can enjoy it. With just the right kick of heat from the cayenne and mustard seeds, some of the Vindaloo signature flavors, like fenugreek and cinnamon, also stand out without covering up Elevation's original ketchup flavor.