Bloody May Mix - 11.5oz Cans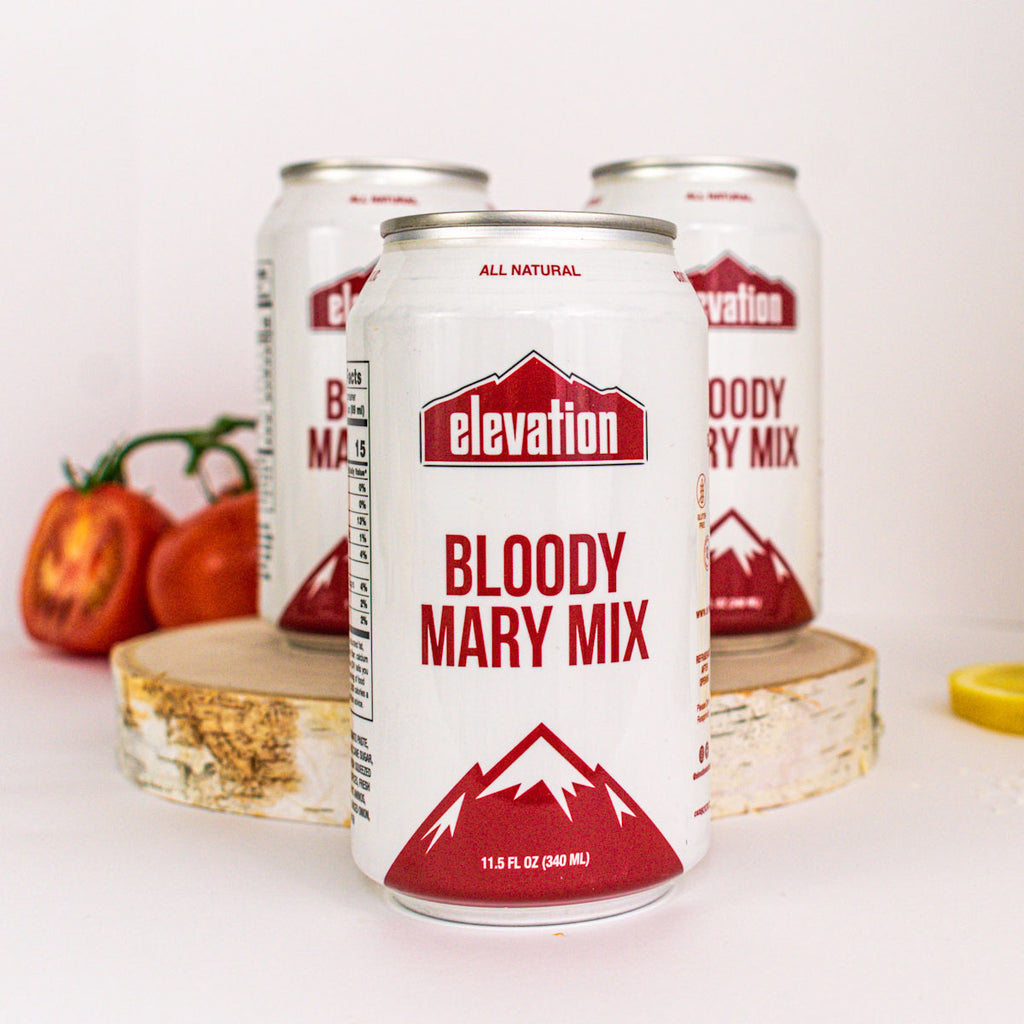 Non-Alcoholic
Per 11.5 oz.
Calories: 15

Ingredients: Water, Tomato Paste, Distilled Vinegar, Organic
Cane Sugar, Apple Cider Vinegar, Fresh Squeezed Lemon Juice,
Sea Salt, Spices Fresh Horseradish, Coconut Aminos, Molasses,
Tamarind, Minced Onion, Garlic Powder

Rich in: Antioxidants, potassium, lycopene (plant nutrient)
Are you a fan of a good Bloody Mary? Look no further than our unique and healthy Bloody Mary Mix, crafted to perfection with the highest quality of ingredients sourced with care and your health in mind. Our mix is as unique and balanced as the city where it was created ensuring that every sip is a truly special experience.
We take pride in creating a Bloody Mary Mix that not only tastes delicious but is also good for you. Our recipe is simple yet complex, with more tomatoes and spices and none of the junk that you might find in other mixes. You can trust that every ingredient is carefully selected to ensure the highest quality and best taste.
Whether you're at home or on the go, our Bloody Mary Mix is perfect for any occasion. With our easily transported cans, you can enjoy our mix wherever and whenever you want. We recommend drinking it daily as is, or adding your favorite sparkling water or alcohol for an extra kick.
But what really sets our Bloody Mary Mix apart is its versatility. Our mix is perfect for any occasion, whether you're hosting a brunch with friends or enjoying a relaxing Sunday afternoon. With our mix, you can create the ultimate Bloody Mary experience, customized to your personal taste preferences.
So why settle for a mediocre Bloody Mary when you can have the best? Our mix is not only delicious but also healthy and easy to enjoy on the go. So grab a can and share with your friends and family, and experience the ultimate Bloody Mary experience with our unique and carefully crafted Bloody Mary Mix.