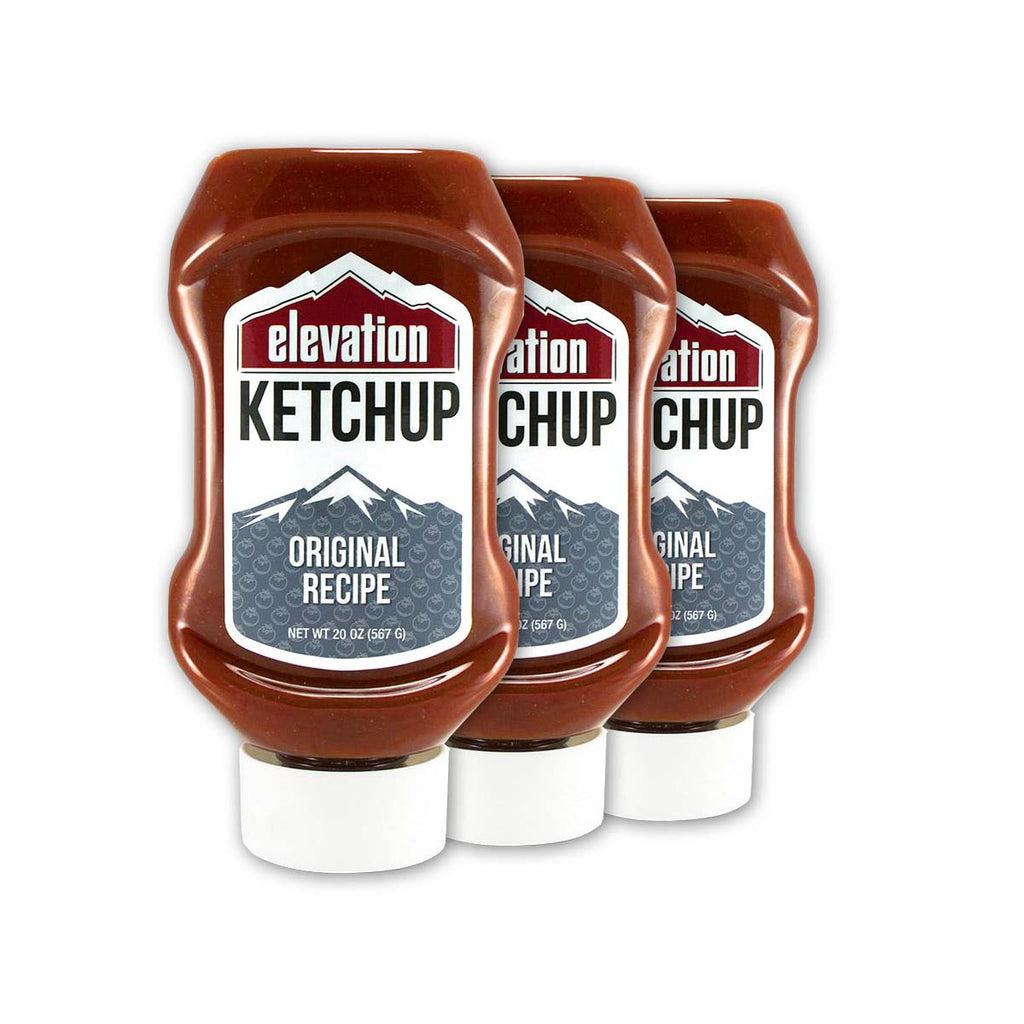 This is a 3 pack of Elevation Gourmet's Original Recipe Organic Ketchup.

It was created from an 1893 family recipe that's made from all organic ingredients. Elevation Ketchup packs a zesty, sweet, aromatic punch that is sure to elevate your senses.

This is the original Elevation Ketchup recipe. This family recipe has been passed down for generations and dates back to 1893 when ketchup had only the good stuff and no chemicals.

No GMOs
Gluten free
Vegan
No high fructose corn syrup

​Ingredients: Tomato paste, purified water, cane sugar, vinegar, sea salt and spices.